The 3D buildings in Google Earth used to be mildly impressive, but this last update makes them downright awesome (it's New York only though). Now, the 3D buildings are textured with actual photos of the real buildings and the results are quite impressive…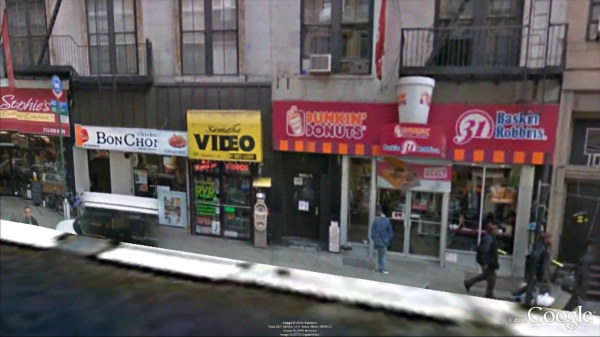 By the looks of it, the facades of the buildings are textured with images from Street View and horizontal surfaces (the street, rooftops) are textured with satellite imagery. The image quality of the streets and the higher parts of the buildings is not very good, but at street level it's very impressive.
Check out this video and make sure to view it in HD:
It's a little odd how people seem to be cardboard cutouts glued to the buildings but still. Unfortunately, this is available for New Your only – considering the amount of effort it took (I think that those buildings are designed by hand with Google SketchUp), it's no wonder.
To have a virtual fly-through NYC, launch Google Earth on your computer or mobile phone and pick a destination.