If you've been waiting for a way to interact with Vine on the web, rather than from a smartphone, you're in luck. Vine has just released web profiles for its huge user base of over 40 million people.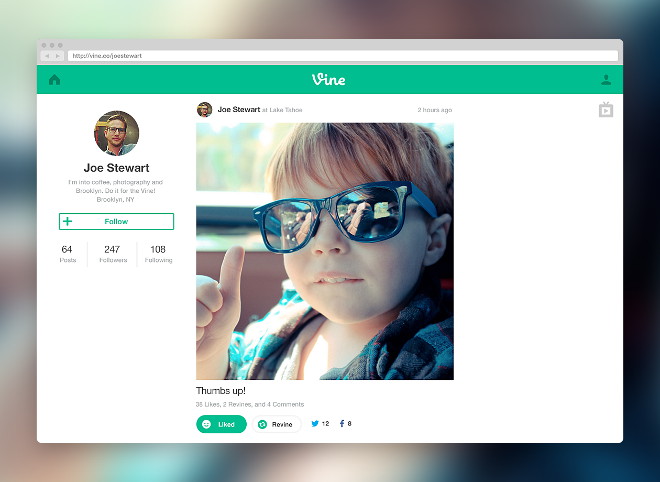 Although users cannot upload clips from their web browser, they are able to like, share, and comment on Vine videos through the web site. A little over two weeks ago Vine announced that the new feature would be coming, and it looks like they made good on their promise.
There's also a "TV Mode" for viewing Vine videos, which allows users to see them in full-screen. You can also watch a Vine user's clips in sequence, so if you can sit back and enjoy the show, six seconds at a time.