Twitter-owned video social network Vine has updated its iOS app, allowing you to share videos on multiple social networks in one go. "This means you can quickly and easily revine, send posts to your friends via Vine messages (VMs), and share to Twitter, Facebook and Tumblr," the company said.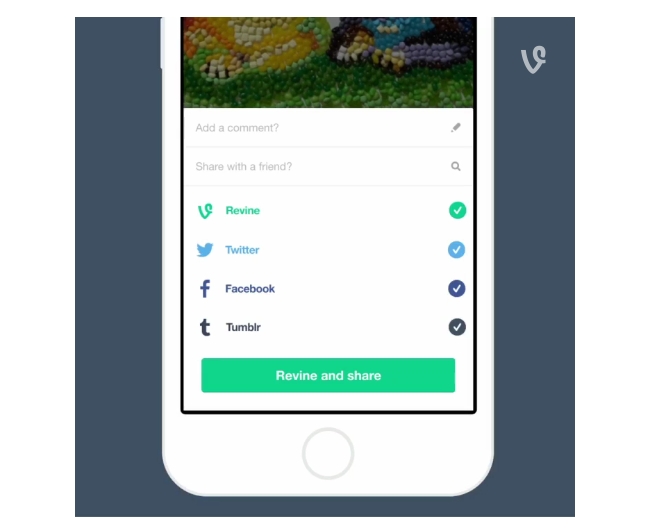 So now if you want to share a Vine video with your friends who are scattered across multiple social networks, all you have to do is to go to the new share screen (see image above), mark the services that you want to include, and click the Revine and share button. The feature will soon be available on Android, too.
The iOS update comes just a few weeks after Vine for Windows Phone got updated with new features.