Just two days before the Mobile World Conference, ViewSonic unveils two new devices that will be showcased at the event in Barcelona, Spain. The first one is an Android 2.2 running dual-sim phone, the V350. The second is a tablet with a dual-boot functionality that allows Windows 7 Professional and Android to work at the same time, at the user's choice.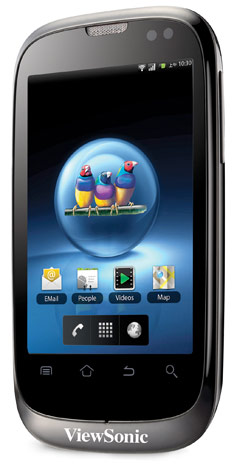 The V350 is nothing groundbreaking, but it does offer a 3.5-inch display of HVGA resolution (no word on multi-touch yet), 5-megapixel autofocus camera, Wi-Fi, Bluetooth 2.1, GPS with A-GPS and a MicroSD card slot. It runs Android Froyo. The dual-sim technology allows the phone to be on two separate networks at the same time.
The more interesting product of the two is the ViewSonic ViewPad 10Pro. It's a 10-inch tablet with a 1024×600 LED backlit capacitive multi-touch display, offering 3G, Wi-Fi and Bluetooth connectivity. ViewSonic even promises it will have "at least six hours of battery life". It will be powered by the new Intel Oak Trail processor, but information on clock speed and graphics isn't disclosed.

Being able to boot both Windows 7 Professional and Android 2.2 Froyo makes this tablet a very interesting device. Its orientation is mainly for business consumers. It would have made more sense for it to have Android 3.0 Honeycomb pre-installed, as its designed with tablets in mind. Maybe there will be an update. Or knowing Viewsonic – most probably not.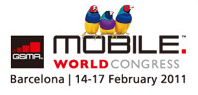 Anyway, we can't wait to check both of these devices at the MWC 2011 at Barcelona in a couple of days. Or not. Who told Viewsonic they should get into the phone business anyway? They are bad enough with their computers. They should have stuck with their monitors instead – at least they did a good job there.