Honeycomb tablets with Tegra 2 under the hood are hardly a rarity these days, but this one belongs to a class that's still not particularly popular. The newly announced Viewsonic 7x packs a 7" screen and a lightweight body that should attract the attention of those considering slates portable devices. That is of course, if you can trust Viewsonic manufacturing anything else but a monitor.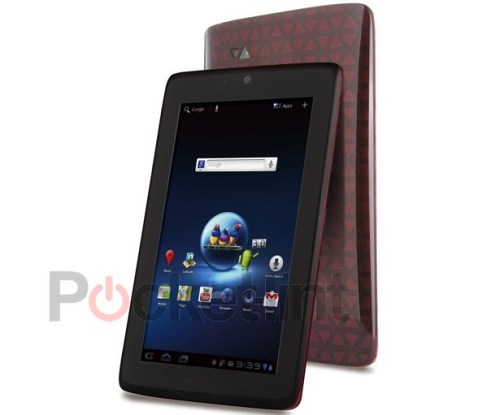 The 7" screens is where it all began for tablets and Android last year, but for some reason those devices haven't seen much Honeycomb love. Asus is the only one to come with such a device (the Eee Pad MeMO announced at CES) and that one is not ready to hit the shelves yet (if at all). So the Viewsonic 7x is in a niche of its own.
Anyway, judging by its specs and Viewsonic's history of competitive pricing the 7x will give any rival a good run for its money. We are talking Tegra 2, a couple of cameras (of yet unknown resolution) and HSPA+ radio here, plus HDMI connectivity, all squeezed in a compact body weighing a mere 380g. Sure sounds sweet, but you can also count on it to be cheap in every aspect.
We are yet so see if the Viewsonic 7x will run Android 3.0 Honeycomb, or the newly released 3.1 version. Fingers crossed that it will get to taste 3.1 goodness as updates aren't exactly what its manufacturer is known for.
The Viewsonic 7x will hit the shelves in June, but we are yet to hear about its pricing.