The Nokia Video Director app was unveiled alongside the Lumia 2520 Windows RT tablet. The app offers a simple way to throw together videos, with transitions and background music.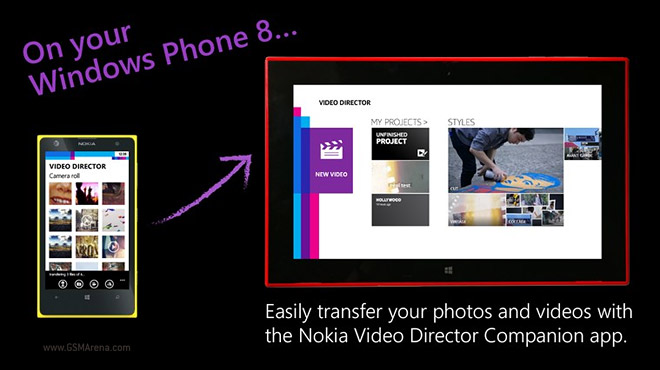 A new teaser video reminds people who bought the 2520 to download the app (and the accompanying WP8 app to more easily grab videos shot with your phone).
Both Director and the accompanying phone app are free, of course. If you don't have a WP8 handset but do have a Lumia 2520, you can just sync photos and videos to SkyDrive and Director will pull them from there.
Nokia Video Director comes with 6 preset video styles, three of which were designed by Scatterlight Studios in Hollywood. You can create your own custom styles too. Videos can be rendered in multiple resolutions (1080p for YouTube, smaller for email, etc.) and can be shared with the Windows share charm (quick, can you find that charm?).