Everyone's favorite cross-platform calling and VOIP service, Viber, has announced Viber Out, its latest service that lets users place calls to any phone number.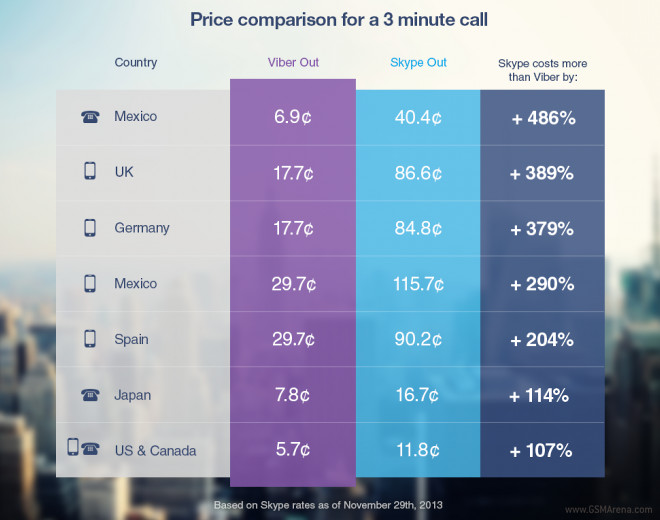 More importantly, Viber is directly targeting Skype's similarly-named Skype Out service by offering significantly cheaper rates.
Viber Out uses a credit system which can be bought through in-app purchases or via credit card using Viber's desktop client. Otherwise, the app is available for virtually any OS, mobile or otherwise, including iOS, Android, Windows, Mac, Linux, Windows Phone, BlackBerry, Symbian, S40 and even Bada.
Viber has some 200 million users in 193 countries, and with the Viber Out update, you can now call people without Viber as well. Will their new ultra-competitive rates cause behemoths like Skype to re-evaluate their pricing?
Check out Viber from their site here.