Viber, the app that lets you call and text your contacts for free, is now available in the Android Market. It utilizes either your data plan or Wi-Fi connection to place calls and send messages, so instead of using your call minutes it uses your data plan megabytes. And now that the iOS-only restrction no longer applies it can unleash its full potential.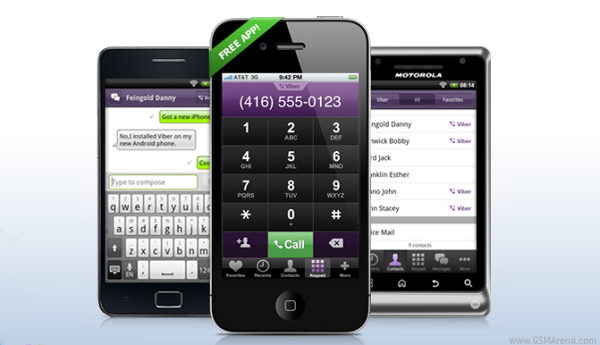 The app is absolutely free and automatically recognizes which users in your phonebook have the app installed, so you can call them free of charge. On Android it's even supposed to be integrated in the phonebook so you can call without even opening the Viber app, but having tried it on a few handsets we didn't get that integration.
Messaging in neatly organized, though – when you get a text it immediately pops up on your screen and you can quickly reply right there without the need to open the app's main window.
Here's a short promo video that just about sums up the fairy dust magic this free app does to our smartphones.
You can get Viber for Android over here or through your handset's Android Market.