The makers of the popular instant messaging app Viber announced Public Chats. Dubbed social entertainment channel by its makers, the feature allows users to share conversations and content on mobile devices.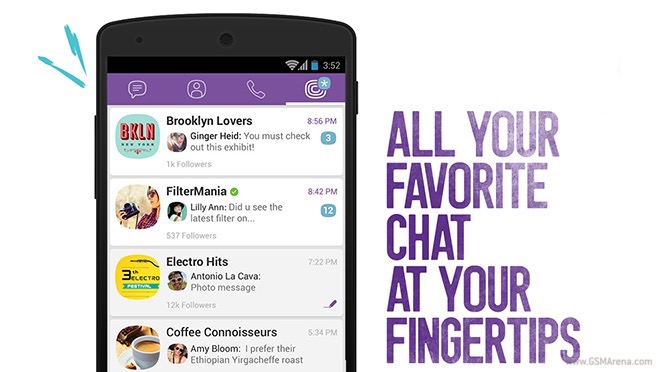 Public Chats will include live discussions with personalities and various celebrities. The feature will be available to all Viber users – there will be no limit on the number of conversations they can participate in.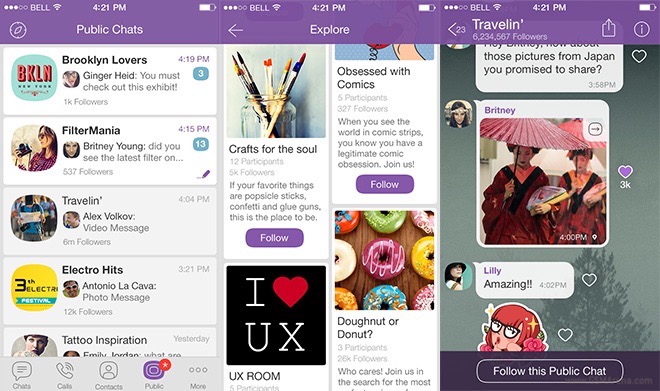 As expected, Public Chats will include all the usual Viber content, including text, photos, audio, stickers, and web links among others. Users will also be able to invite their friends to Public Chats that they fancy.
Viber Public Chats will include global celebrities and brands. The most popular conversations will be featured on the home screen of the dedicated Public Chats section in Viber.
On a separate note, Viber announced that there are 460 million people using its services. The number is shy of the 600+ million of WhatsApp users, but nevertheless an impressive feat.
What do you think about Viber Public Chats? Drop us a line with your thoughts in the comments section.