Viber has launched its popular free service on BlackBerry's aging OS 5 and OS 7, letting you send free messages and do free voice calls over 3G and Wi-Fi networks.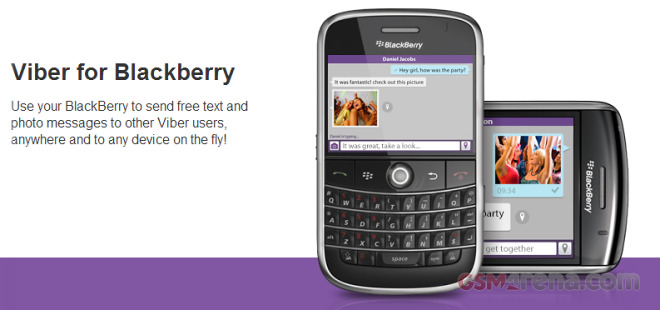 Viber is already available on Android, BlackBerry OS 10, iOS, Nokia's S40 Series and Symbian OS, and Windows Phone. Oddly, BlackBerry OS 6 is not supported due to technical limitations.
And while it may sound odd why support for OS 5 and 7 is being added this late in the game, BlackBerry is a platform of major interest for Viber, since 15 000 new registrations are made on BlackBerries every day. This leads to more than 175 million users worldwide using Viber across all platforms
As you can see Viber has launched on every popular platform out there and is probably the most accessible VoIP service currently available on the mobile market.