Free VoIP and messaging app Viber is now available on Chrome OS. To download the app, you'd have to head over to the Chrome Web Store on your Chromebooks.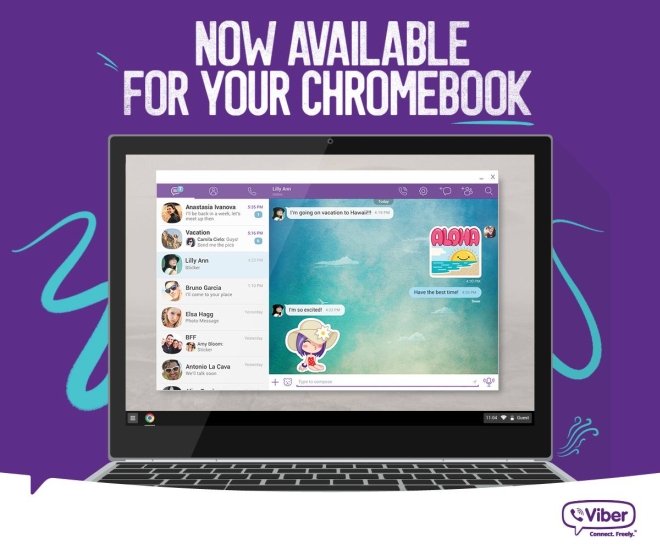 For those not aware, Viber is an app that allows you to call over the internet to anyone using the app and also to landline numbers and also send messages. The best things about this app is it's one of the most universal apps you can find, because it's available on iOS, Android, Windows Phone, Windows 8, OS X, BlackBerry and even Nokia Symbian phones. And now there's a Chrome OS version as well, making it easy to call someone regardless of which platform they are.
You can check out the app now if you have a Chromebook.