Viber is among the most popular apps for connecting with your contacts over a data connection and allowing you to offload a few bucks off your mobile bill.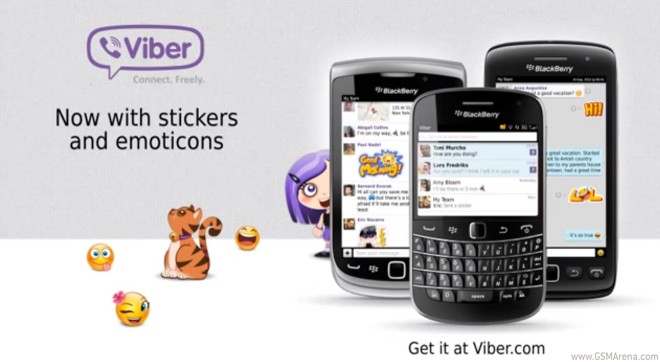 The app's latest update (v 2.3) for BlackBerry might be a little behind the curve (iOS and Android have been enjoying it for a while now) but in it users get stickers and emoticons as well as a revamped UI.
The most important feature of Viber is free VoIP calling, which is yet to come to BlackBerry. Well the developers have announced that the feature is coming to the RIM devices this April.
Viber has even demoed the upcoming feature in a video, here it is.