Vertus are typically all about the exterior – expensive metal, premium leather and gemstones of all kinds – we've never really wondered what was inside (usually an S40 Nokia). But the Vertu Signature Touch got us genuinely curious with its 1080p screen, Snapdragon 800 chipset and 13MP camera.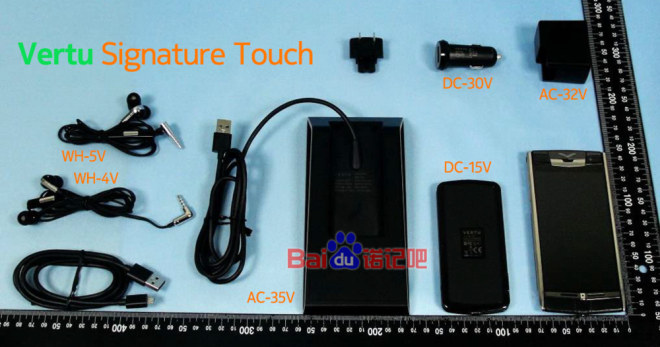 Someone was brave enough, or rich enough, to take apart the £6,750 / $11,300 handset so everyone can take a peek inside.
Surprisingly, the Vertu Signature Touch is not made of unicorn bone and the Crown Jewels, but looks rather like a regular smartphone. A flagship smartphone that is – the mother board houses the Snapdragon 800 SoC and the 64GB storage by SanDisk and the 2,275mAh Li-Ion battery, you can even see the coil for the Qi wireless charging.
Not shown in the photos are the 118 carat sapphire glass that guards the 1080p screen, the adjustments to the 13MP camera made by Hasselblad or the the Bang & Olufsen tuning of the phone's audio.
Thanks to Radu Iorga for sending this in!