Verizon users that are waiting for the 2013 ASUS-made Google Nexus 7 to arrive with operational LTE will have to hold out for a bit longer. During September, Verizon refused to activate Nexus 7 devices on its network because it wasn't part of the carrier's lineup.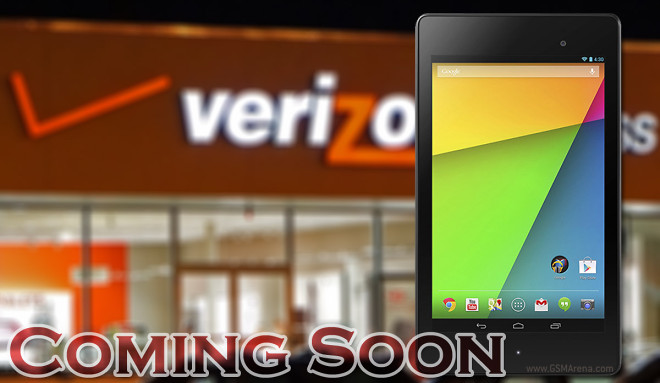 This time around the culprit is "systems issue" caused by Android Jelly Bean, requiring ASUS and Google to "undertake additional work." Verizon has decided to hold off certification of the device until KitKat arrives bug-free.
The official statement from Verizon goes like this –
"During the certification process for the Nexus 7, Google, Asus and Verizon uncovered a systems issue that required Google and Asus to undertake additional work with the Jelly Bean OS running on the device. Since Google was about to launch its new KitKat OS, rather than undertake this work, Google and Asus asked Verizon to suspend its certification process until Google's new OS was available on the Nexus 7."
However some users are reporting that non-Verizon Nexus 7 units are working just fine with the carrier's LTE network. Another point, which TheVerge notes is that Verizon could benefit from all of this as it recently released its own 7-incher, the Ellipsis 7, which is inferior to the Nexus 7.
Is this a deliberate business move? If so it would severely contradict Verizon's open access provision, which promises subscribers that they can use a device of their own choosing on their network.