Verizon has officially announced that it will be providing cloud storage services for its customers. The service is going to be called Verizon Cloud and will allow you to backup music, documents, texts, call logs, pictures and videos on the cloud.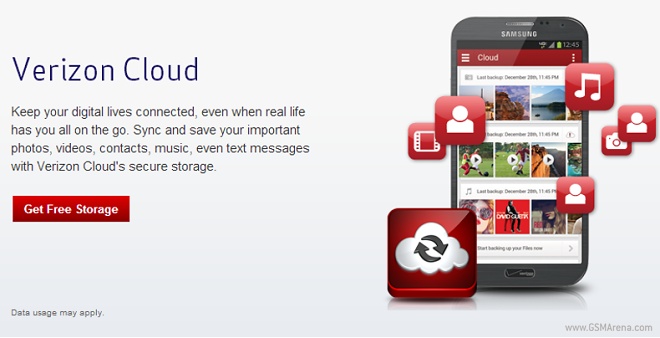 Verizon offers 500 MB of free storage space for its users, which can be upgraded to 25 GB package at a cost of $3 per month or to 75 GB for $5.99 a month. The pro package includes 125 GB of storage and costs you $10 a month.
Verizon Cloud is currently compatible with a limited number of Android smartphones and tablets, which include Motorola Droid X, Motorola Droid X2, Motorola Droid 2 Global, HTC Thunderbolt, HTC Incredible, HTC Incredible 2, Samsung Droid Charge, Samsung Fascinate, Motorola Droid Xyboard 8.2, Motorola Droid Xyboard 10.1, Samsung Galaxy Tab 10.1, Samsung Galaxy Tab 2 and Samsung Galaxy Note 10.1.
The Verizon Cloud app is currently available for Android smartphones and tablets and the service will soon be available on iOS.