Gadget manufacturers seem to be having plenty of trouble with device shortages these days. Verizon's Droid Incredible from HTC seems to be the latest victim – apparently, if you've pre-order one, you can cancel that and opt for a Motorola Droid X. Or you can wait for an Incredible if you like…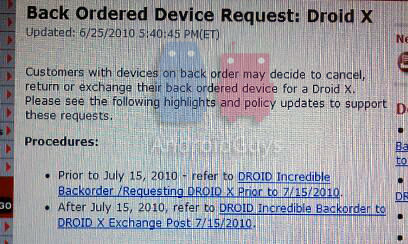 Apparently, Samsung's AMOLED shortages are at the core of the problem. Reports say that HTC will start using screens from Sony until Samsung manages to up the output.
If you've pre-ordered an HTC Droid Incredible from Verizon, you could wait until July 26 to get it, or you can cancel the pre-order (before July 15) and go for the Motorola Droid X instead.
Here's the kicker – the Motorola Droid X is scheduled to launch on July 15 – more than a week earlier than the HTC Droid Incredible.