After announcing the SteamOS and Steam Hardware, Valve has finally announced the last piece of their living-room gaming puzzle: Steam Controller.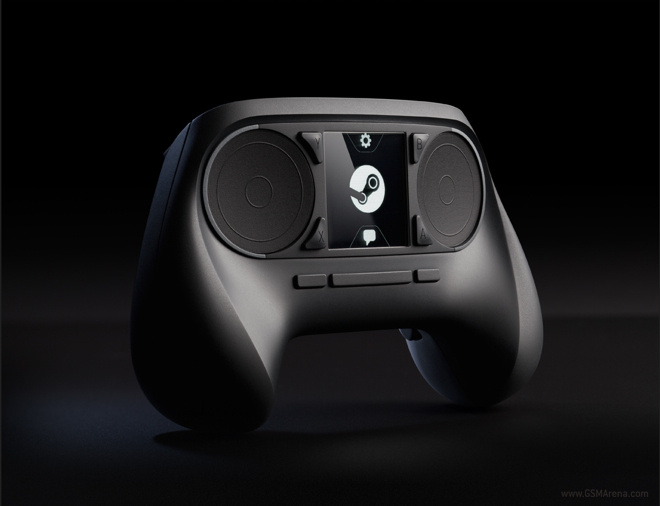 Steam Controller is a completely fresh and innovative new design for the humble gaming controller that we have been using since decades. It eschews existing control systems and replaces them with their modern equivalent that will provide a sense of familiarity as well as novelty, while managing to work with all of your existing Steam games.
For starters, Valve has replaced the two analogue sticks on the front that have adorned controller faces since times immemorial. In their place are now two circular trackpads that are much more precise and quicker. Valve claims the trackpads on the Steam Controller provide the speed and accuracy that you get from a computer mouse. The trackpads are also clickable and provide a precise haptic feedback through dual-linear haptic resonators. Best of all, they also work as speakers.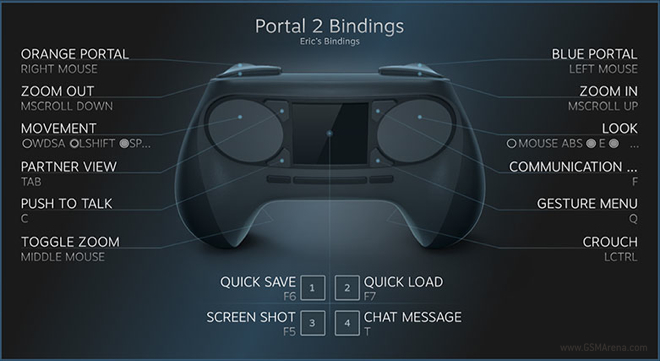 The innovation doesn't stop at the joystick redesign. You may have noticed a complete lack of traditional D-Pad and action keys, replaced by four keys on the front, split between either side and three keys below. Valve says these, along with the fourteen other buttons on the Steam Controller will appear to games as a traditional keyboard/mouse combo and you can then assign any function you want to the keys.
In the middle is a touchscreen display that can display various game related information depending upon how the game supports it. It's also a button and you can press down on the entire screen. On top are the usual four shoulder buttons and on the back are two more buttons.

Lastly, the Steam Controller is designed to be hackable, so you can open it and mess around with it, add and remove stuff and customize it as you want.
The Steam Controller is still in development and will be available starting next year with the Steam Hardware.