Nokia Maps v3.08 is now available for download to Symbian Anna and Belle users and is bringing along some goodies you might want to check out.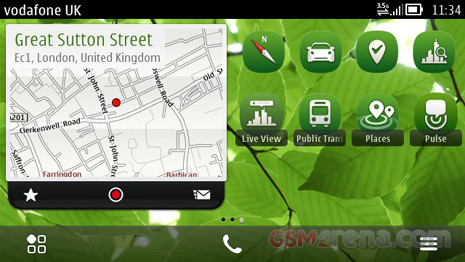 First off, Nokia Maps now offers four homescreen widgets, also live traffic services, weather service, improved Drive navigation and more. Nokia Maps already offers lifetime free-of-charge voice-guided navigation across 100 countries with downloadable maps and everything.
Nokia Maps widgets number four in total – Maps, Drive, Check in and Guides. The latter act like Foursquare and Local scout and were pretty nifty Maps features in the first place. Now you have access to them straight from the homescreen.
Live traffic rerouting is available now and will try to save you some time by resetting your calculated route to avoid congestion. Check out the source link for the full details on the update.
The update is available through the online Nokia Store or (for Anna users) Nokia Suite or the Software Update application on the device itself. Here's a quick link for the browser version of Nokia Store.