An updated version of Google Maps for desktop is in the works and it managed to leak out before its official release, most probably at the Google I/O keynote today. The updated Maps was live for a short time and was pulled down later.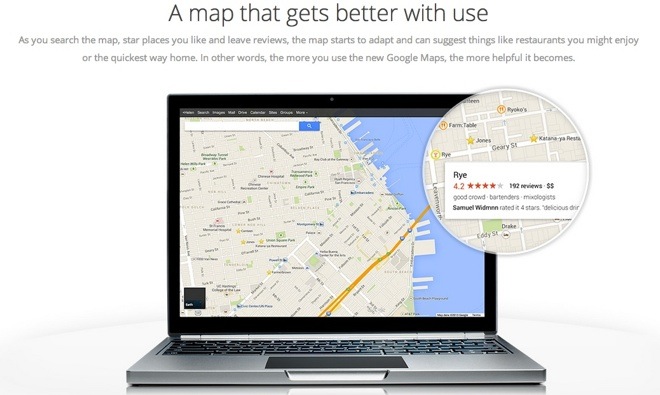 Among the list of new features is a map that adapts to your searches. The map learns from your past searches and provides a custom map for you based on your search history, highlighting places you might be interested in. The more you use, the better the suggestions will be.
The new Maps also integrates Google Earth view by showing you a Flyover-like 3D view of your city from the top, which works natively on browsers that support WebGL without a plugin. Flight search has also been integrated, which lets you find flight timings between two locations.
The new Google Maps is expected to go live after today's Google I/O keynote. You can check more screenshots in the link below.