Google has updated the Google Docs app for Android and introduced the much needed offline access support for documents. Now, you can mark a document for offline viewing and the app will download it to your device. You can set the app to automatically update the offline documents when the device is connected to Wi-Fi or you can also manually refresh the document at any time.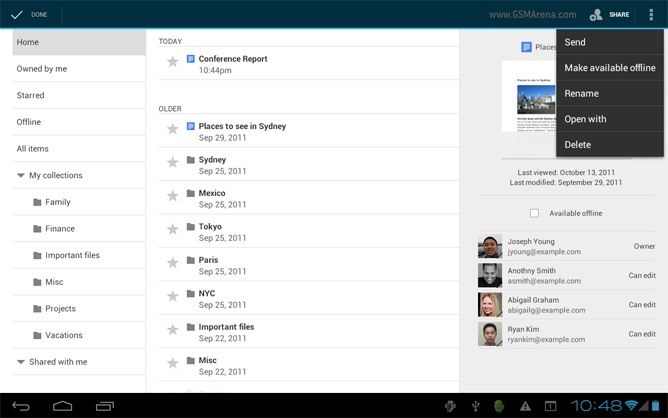 Another change brought by the update is an improved experience on tablets. Now when you open a document on a tablet, the app will show the document in high resolution across the entire display. After that you can swipe horizontally to move between pages or use the slider at the bottom to jump between pages.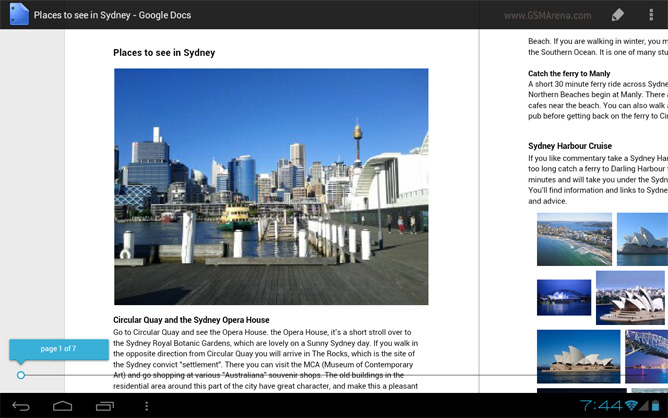 To download the new app, click on the source link below or update the app through Android Market.