Google Play Music for iOS got treated to a significant update. Version 2.0.3828 of the application is currently available for free in the App Store.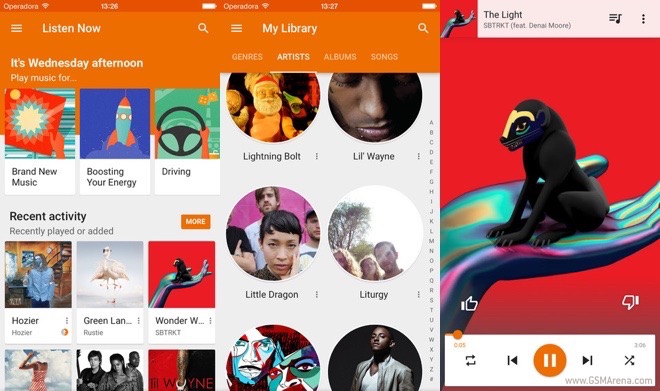 The new app build finally makes it compatible with the Apple iPad. Previous Google Play Music versions were created only with iPhone in mind.
Brand new Material Design user interface is the other major addition to the new app version. It brings new artist and album pages, immersive Now Playing screen, and small visual tweaks throughout.
Streaming and automatic caching improvements round up the highlights of Google Play Music version 2.0.3828. They will make playback faster and more dependable.