Sony has announced a new feature for the upcoming 1.70 update for the PlayStation 4 console. Called SHAREfactory, it is a video editor that will let you piece together your captured game footage and create a short movie out of it.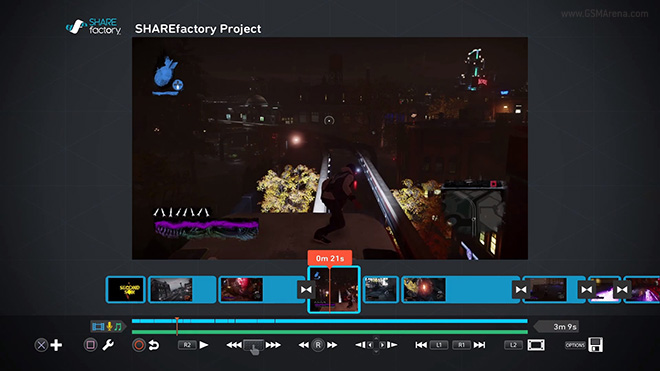 The PlayStation 4 always had the ability to record gameplay footage to the built-in hard drive. Now with SHAREfactory, you can combine multiple clips and add transition themes and effects to create a short movie that you can share directly to Facebook from within the PS4 UI. Or, thanks to a new feature arriving with the 1.70 update, you can export that video to a USB drive so you can upload it elsewhere.
Another feature in the update is the ability to switch off the HDCP (a form of copy protection system) that lets you connect the PS4 HDMI output to an external recorder to record longer gameplay footage.
Lastly, the update also enables pre-downloading of pre-ordered games, which means if you pre-order a game, it will be pre-downloaded to your console before the game is released and will be unlocked and available to play immediately the day it is officially available.
No word yet on when the update will be available for download.