It's usually a good thing when rumors about an upcoming device start to intensify – it means that its official premiere nears. That's why we are getting increasingly optimistic about seeing another iPad this year, rather than have to wait until 2012.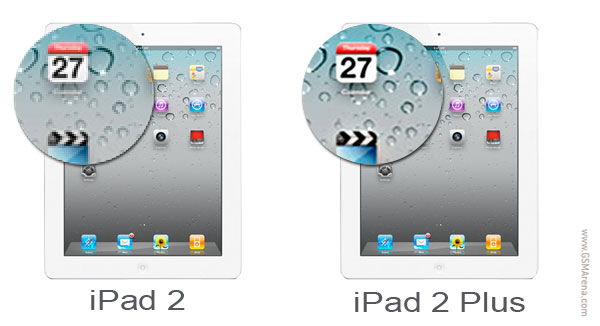 The latest piece of online gossip has it that the next iPad will appear in late 2011, and will carry the name iPad 2 Plus, rather than iPad 3. Despite the modest naming, the third iOS slate should represent quite a significant upgrade over its predecessor.
Reportedly, the Apple iPad 2 Plus will be the first tablet to pack a Retina display. Its screen is expected to come with four time the resolution of the regular iPad 2 display, which translates to 2048 x 1536 pixels. Assuming that the screen size stays the same (and we'd be shocked if it doesn't) that adds up to a stunning pixel density of 264 ppi.
Considering that the Retina display is one of the best things that ever happened to the iPhone, you can see why we are getting so excited about the next iPad. Of course the need for such pixels densities on a tablet isn't as high as on a smartphone, as you normally tend to hold the slates further away from your eyes, but we are sure that if this rumor turns out true the result will be great.