ASUS has so far limited itself to making only 10-inch Android tablets but it seems it will be entering into the more compact tablet segment soon and it will probably do so with the device seen below.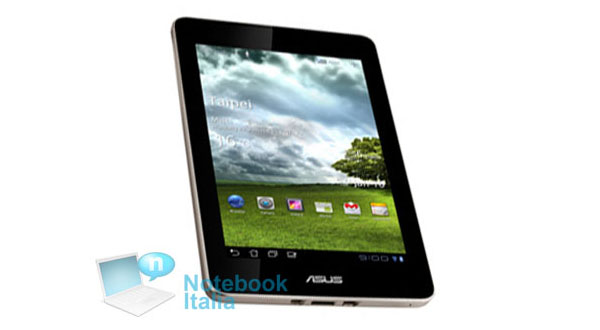 What we have here is a 7-inch Android tablet from ASUS. Unlike the previous two tablets, this one has a portrait orientation that goes better with this screen size. Judging by the UI it's not clear whether it is running Honeycomb or Ice Cream Sandwich although I hope it will be the latter.
The placement of the dock connectors on the bottom suggest that ASUS might make a keyboard dock for this one as well although it's unlikely it will be a laptop-style dock as seen on the Transformer duo. It's likely it will get a standard keyboard dock like the one for the iPad or the Galaxy Tab.
Unfortunately, other than the image there is very little information available about the tablet right now. I'm assuming ASUS will reveal more at CES this year, which is approaching quickly. Hopefully, ASUS prices it around the $299 mark instead of $399. If they do that they will be attracting a lot of people buying Kindle Fires and PlayBooks right now due to their low prices.