Samsung phone ROMs ahoy – there's one for the Samsung I9100 Galaxy S II and one for the Samsung Omnia 7. These are official ROMs, but since they obviously leaked before the company thought they were finished and ready for mass distribution so proceed at your own risk.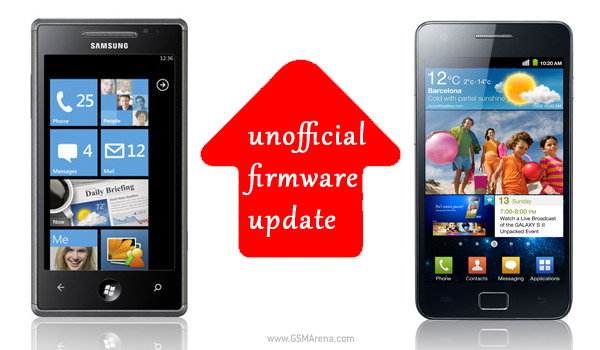 Both bring improvements, here's what you get:
The Galaxy S II update is version I9100XWKE7 XEUKD1 XXKE4 and improves battery live, GPS accuracy, reduces the pink spot in photos and offers a bit more free RAM at startup.
The Omnia 7 firmware is version 2424.11.3.1 (radio version 2424.11.2.2, bootloader 5.3.0.4). It includes the NoDo update but it will delete all data on the phone. Reportedly, data speeds have been improved (both over cell networks and Wi-Fi) and capacitive keys are disabled while you're touching the display to prevent accidental presses. You can read more on the Omnia 7 firmware and the update process here.
Firmwares for both phones can be had here – and, yes, flashing them will probably void your warranty.