The Dell Venue has just arrived to the US in two versions after it launched globally a couple of months ago.
The Venue is Dell's high-end Android smartphone. It doesn't have a QWERTY keyboard, which is its second major difference from the Dell Venue Pro, which does have a QWERTY and runs Windows Phone 7.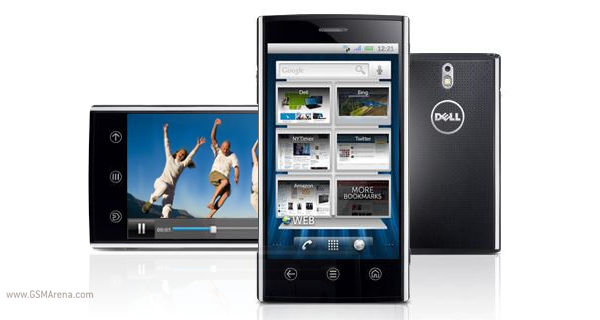 The good news is that Dell is offering the Venue with a bonus 16GB microSD card. The smartphone is available for $499 and it's got tow versions with AT&T US and T-Mobile US 3G bands respectively.

The Venue has got the blue blood heritage is a real upper-class Droid. It runs Android 2.2 Froyo and has a 1GHz CPU, 512MB RAM, an 8MP camera with 720p video plus a Gorilla Glass protected 4.1" WVGA AMOLED screen. Those specs alone should be enough to give you a clue what we're dealing with here.
The Dell Venue is now available in the US in two versions – one for AT&T and one for T-Mobile. Both will be unlocked, the only difference is the 3G bands. You can grab a Venue straight from Dell's online store – $499.99 for both versions with 16GB microSD card in the box.