Time for another unboxing – on today's menu is the Motorola MILESTONE 2, or DROID 2 as it's called States-side. The Motorola messenger kept a lot of the highlights of the original, while updating much of the features. Here's what we found in the box…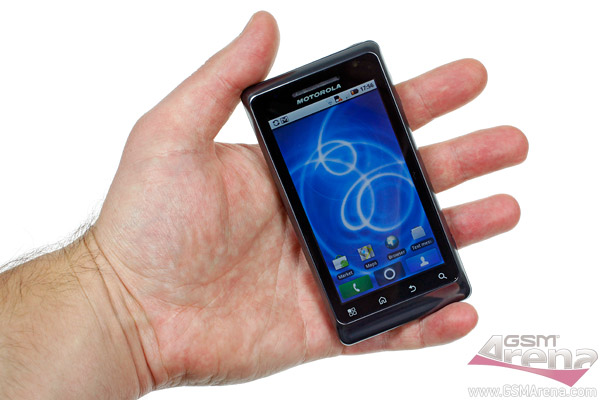 The Motorola MILESTONE 2 box includes the standard set of goodies – a charger, a one-piece headset and a microUSB cable. I also found a travel adapter in the box as the charger was of the UK variety.
There's also an 8GB microSD card preinstalled (just like the original), but the MILESTONE 2 comes with 8GB of built-in memory too, for a total of 16GB out of the box.
Here comes the video of the unboxing along with a short peek at the user interface:
I'll leave the details for the review, but here are the major selling points of the Motorola MILESTONE 2.
The Gorilla Glass protected screen is a 3.7" unit with 480×854 pixels resolution. Sliding it open reveals a four-row QWERTY keyboard. The slider is not spring assisted and not very easy to use – the keyboard at least looks comfy, but I'll have to spend more time using it to pass a final judgement.
The OS is Android 2.2 Froyo running on a 1GHz CPU. It's augmented by the MOTOBLUR UI version 1.5 – as expected, there's SNS integration all around, but some other handy tools as well. There's a Task manager preinstalled and there is also the Profiles setting, which is similar to Sense UI's Scenes. Flash and Wi-Fi hotspot functionality are included too. Oh, and there's one more update – the 720p HD video recording.
There's a lot more to cover, but that will have to wait for the review.