Time for another Windows Phone 7 unboxing – and this time it's the screen size king. The HTC HD7 follows in the footsteps of the HD2 with a 1GHz CPU, plenty of RAM (the HD7 has more than the HD2) and a lavish 4.3" WVGA screen.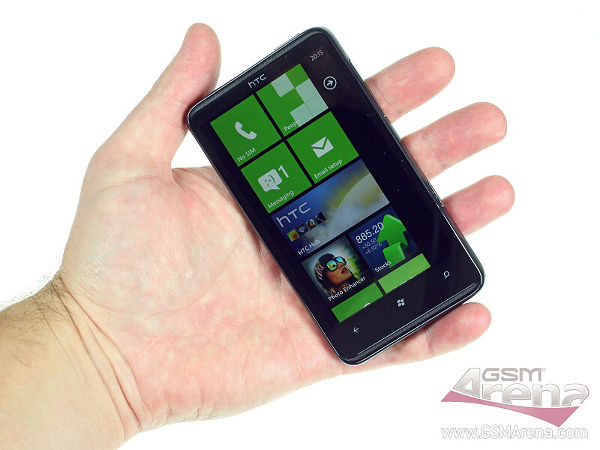 So what did we find in the box? Well…
The box contents are disappointingly regular – a microUSB cable, a very compact charger that pairs with the USB cable and a one-piece HTC headset much like the ones we've seen before.
But the phone certainly impresses – the bezel around the screen is almost unbelievably thin. So, despite the extra screen size the HTC HD7 is actually not very big. It's not small by any means but kudos to HTC for minimizing everything.
It's got a kickstand on the back and it looks great. We did notice some unpleasant ghosting on the screen (that is a blurry trail behind moving objects on the screen). We'll have do some more investigation before we have anything conclusive on the HD7 screen, but that's quite unusual for a mobile phone screen.
Here's an unboxing video and a quick tour of the Windows Phone 7 interface to give you an idea of what the HTC HD7 is like.
The big question is how it stacks up against another 4.3-incher – the HTC Desire HD. The droid has a bigger 8MP camera, more RAM and a microSD card slot so that you can actually expand the memory. But what I really think it comes down to is Windows Phone 7 vs. Android.
That's it for the teaser – expect the full HTC HD7 review soon.