The Samsung Galaxy S2 is just around the corner and it has already more than proven itself as the next-gen smartphone. How about seeing it get unboxed in a bunch of extreme situations? Yup, it's the greatest thing to be captured on film since extreme ironing (yes, that's real too).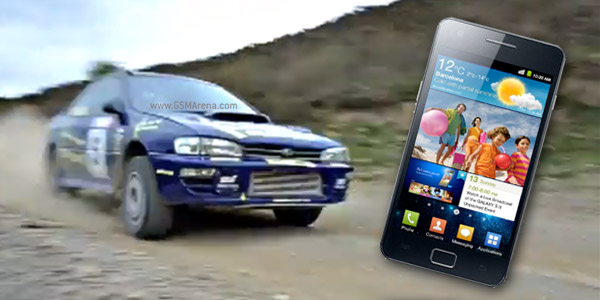 Being a writer and contributor to a top gadget or phone site usually starts with an extensive interview testing your tech knowledge and from then on making sure you're in-the-know and at hand to cover the breaking news stories as and when they hit. The occasional video review or unboxing doesn't go a miss either, but the following videos show this last requirement taken to a whole new level.
In celebration of the Samsung Galaxy S2, some of the best names in the business have published these EXTREME unboxing videos. Whilst hurtling through the sky at terminal velocity or drifting around a dirt track in a rally spec Subaru Impreza, it looks like these reporters have covered all the bases. GSM Arena wanted to unbox the S2 in zero gravity but NASA were fresh out of shuttles, oh well, these should keep you entertained all the same, enjoy.