BlackBerry partnered with the Selfridges chain of stores in the UK for an exclusive early launch of its QWERTY-packing BlackBerry Q10 and it's been a hit. The stores reported that its initial stock ran out in 2 hours, a record for tech items in the store.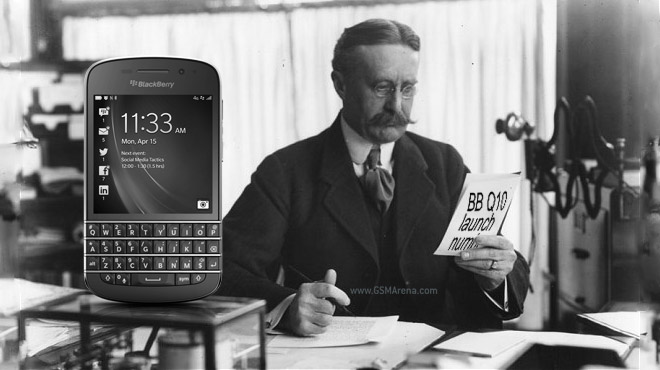 The Q10 launched in Selfridges stores last Friday, April 26, ahead of the general April 30 launch.
This was the most anticipated phone launch in Selfridges history – a couple of days before the launch, the Q10 pre-order page saw 30,000 hits (though it's not clear how many of those actually pre-ordered the phone).
The Managing Director for BlackBerry UK had this to say about the launch – "The BlackBerry Q10 represents the next chapter in the BlackBerry 10 story and we are delighted that it has been so well received. This initial success at Selfridges highlights the strong consumer demand for a high-end physical keyboard smartphone."
But, of course, he didn't give any concrete numbers on just how big the initial batch of BlackBerry Q10s was.
Still, BlackBerry must be feeling good about this. Its flagship, the BlackBerry Z10 had its own record launch (though some analysts have their doubts about it).