EA Sports released a UFC mobile game for Android. The graphic-intensive game was previously available in only a few markets globally – now everyone can install it for free from Google Play.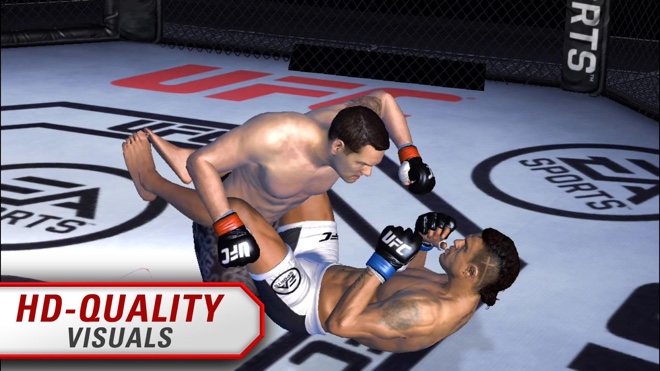 The game features real UFC fighters and touch-optimized controls that consist of taps and swipes; special moves appear as separate buttons at the bottom of the screen. A career mode allows players to advance by fighting their way through the ranks.
As is the case with all mobile games by EA, UFC will make money through in-app-purchases. The latter range between $1.99 and a rather eye-watering $99.99.
Interested? Hit the source link to instal EA Sports UFC. Tell us how you like it in the comments.