Following their biyearly tradition of releasing major updates to their OS, Canonical has released the newest version of Ubuntu, 12.10 Quantal Quetzal.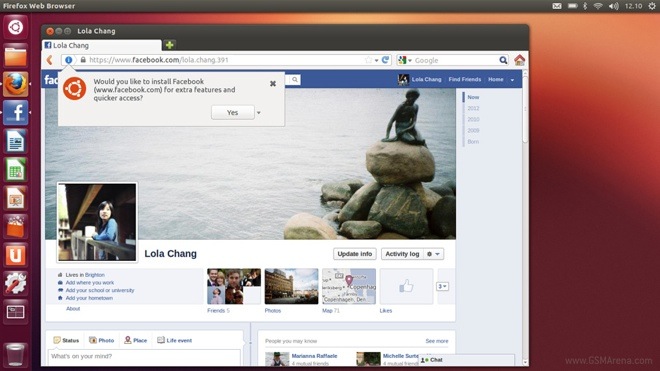 Among the chief new features is the ability to set websites as web apps and pin them to the launcher. You can have websites such as Gmail or Facebook pinned to your launcher and then open them just as you would open an application.
The other new feature is the inclusion of online search for your accounts within the Dash. Earlier you could only search for local files within the OS but now you can type any query and Ubuntu will search your online accounts such as Flickr, Google Drive, etc. as long as you log in to them from within the OS.
Lastly, there is a new Preview option for files within the Dash that lets you preview them without having to open the file.
As usual, Ubuntu 12.10 is completely free to download and install and you can get it from the link below.
Here's a bit of trivia. When the Ubuntu 12.10 was released yesterday, the homepage said 'Avoid the pain of Windows 8′. Now if you go to the homepage, it says 'Your wish is our command'. Wonder what made Ubuntu suddenly change their wording.