If you've been using Uber, and consequently, annoying Taxi drivers, while using your Windows Phone, you might be happy to hear that you'll no longer have to use the mobile version of the car service site to book rides.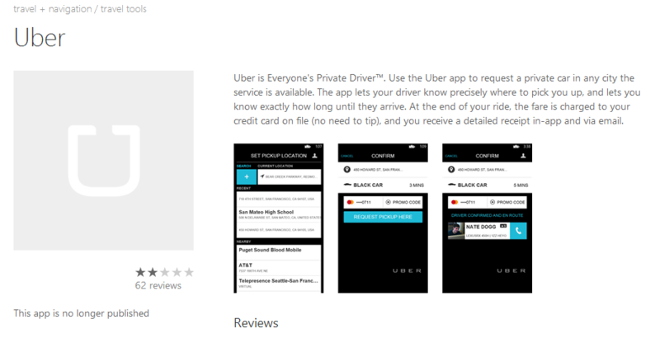 The Uber application has returned to Windows Phone, but you might not be completely satisfied with the app's feature set.
While you'll be able to pinpoint your location, check different payment options, and call for a ride within the application, there are some nifty features that have been left out of the app.
You won't be able to see fare quotes, and you can't view shared trip information or split fares with other riders. Don't fret, however, as these features should be on the way.
If these omissions aren't enough to turn you off from using the app, then you can start trying it out on your Windows Phone handset now.