Twitterrific has been around pretty much since Twitter itself came into existence. It was one of the reasons why people started taking Twitter seriously and also spurred a lot of development in the Twitter client segment, which has become a huge deal today.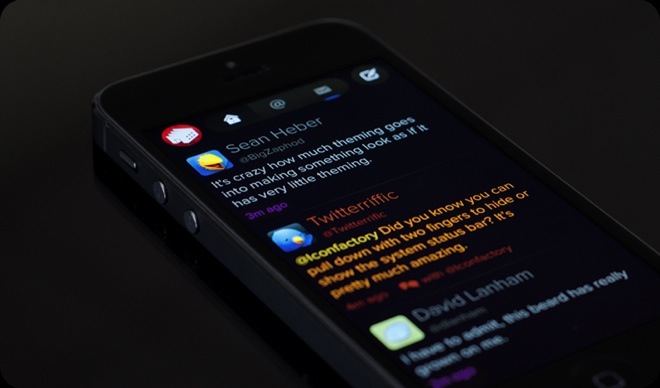 Iconfactory, the creators of this iconic app, have now released the fifth and the most significant update to this client in its history. Major changes include a completely revamped UI, unified app for iPhone and iPad and option of new themes and fonts.
Here is the full list of changes in the new Twitterrific 5:
Universal app for iPhone and iPad
All-new, fresh user interface
Optimized for smooth, fast performance
Unified, color-coded timeline for easy reference
Customizable theme control

Dark/Light themes
Choice of font & font sizes
Avatar size
Line spacing
Brightness control

In-app tweet type notifications (Mentions & DM's)
VoiceOver support
Easy account switching
Pull to refresh
Powerful gestures for quick control
Supports Twitter picture service
Attach and view location on tweets
Native RT & RT with Comment
People search
Discussion view
Threaded DM view
Pinnable sidebar (iPad version)
Automatic switch to Dark theme at night
Timeline syncing using iCloud or Tweet Marker
Read-it-later using Instapaper & Pocket
Translates tweets into your own language
Advanced gap detection
Offline support for posting, favoriting & following

Twitterrific 5 is priced at $5.99 but is currently on sale for $2.99 on the App Store.