Twitter updated its Windows Phone app and along with some useful new features is a hidden surprise – a Vine app. The new Twitter app makes reading tweets easier – you can set it to show tweets on the lockscreen and also pin keyword searches to the homescreen.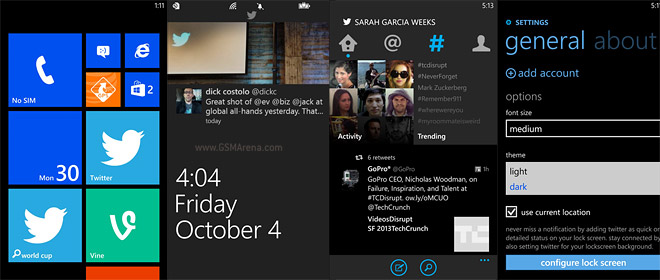 The app can also notify you when your favorite accounts tweet.
A Dark theme has been added for those who have set their WP phones to a black background (it's the default and also great for AMOLED screens). Also, improvements have been made to the Search and Discover functions.
As for Vine, it doesn't seem to be official yet, but a Vine live tile popped up in a screenshot on the Brazilian Windows Phone store (but it's not on the US store). Still, the official app can't be far behind.