The native Twitter apps for Android and iOS have been criticized a lot since they were updated a couple of months ago. The iOS version removed basic things like the ability to swipe on tweets and mark all direct messages as read and the Android version was downright unusable due to its sluggish UI. Thankfully, the latest update fixes all that.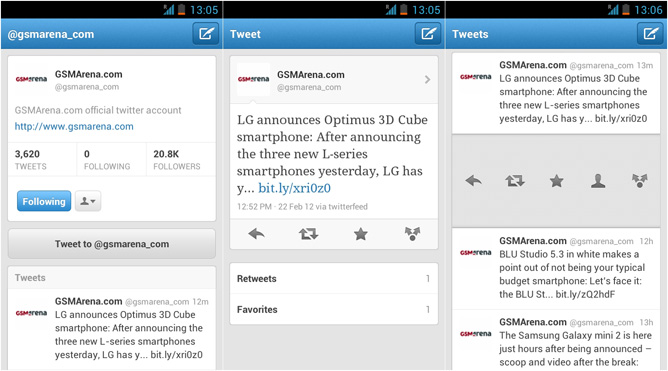 The new update brings a host of changes on both the platforms. On Android the performance has greatly been improved, making the application infinitely more usable now. You can also swipe on tweets now to access commonly used functions such as reply, retweet, etc. The latest update also adds optimization for devices running on Ice Cream Sandwich.
On the iOS front, you get the swipe gesture back, as well as the ability to mark all DMs as read. You can also copy tweets now by pressing and holding on them and tweet, copy or mail a URL or add to your Read It Later list. An option to change the font size has also been added.
On the security front, both apps now explicitly ask for your permission before uploading details of your contacts to its servers, something no doubt triggered by the recent Path app controversy.
Lastly, Twitter has also launched new versions of the app specifically for the Kindle Fire and the Nook tablets, the Nook Color and the Nook Tablet, which can be downloaded from their respective application stores.