Twitter has completely revamped its web interface to bring it closer to the look and feel of its iOS and Android applications. The new design comes with a cool new white navigation bar at the top, replacing the dark hue.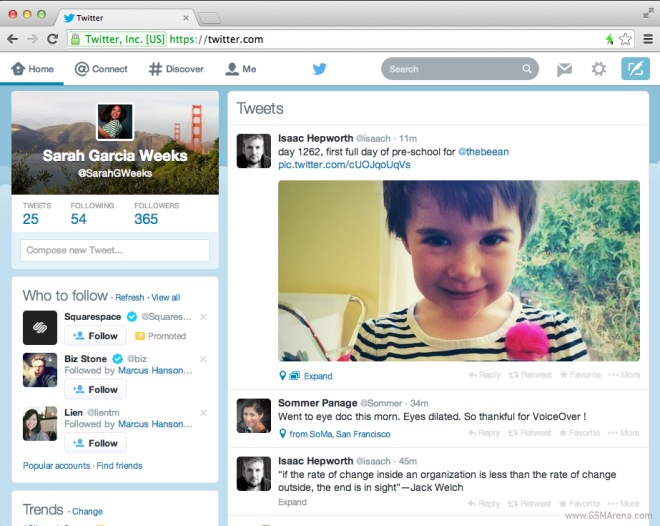 Twitter has retained all its navigational elements such as home, connect, discover and user profile in its new tweak, but the overall design of the micro-blogging site is a lot lighter now.
Furthermore, the positioning of the profile picture and the background image has been slightly moved towards the upper left side of the layout. Lastly, with the newest update, you can add elegance to your profile by using accent colors.
The popular social networking website said in a tweet "We're now rolling out a refreshed twitter.com reflecting the look & feel of our iOS & Android apps".