Twitter has a new look! The popular social networking website has introduced web profiles and in more than one way the new feature looks quite similar to what the other social networking competitors have on offer.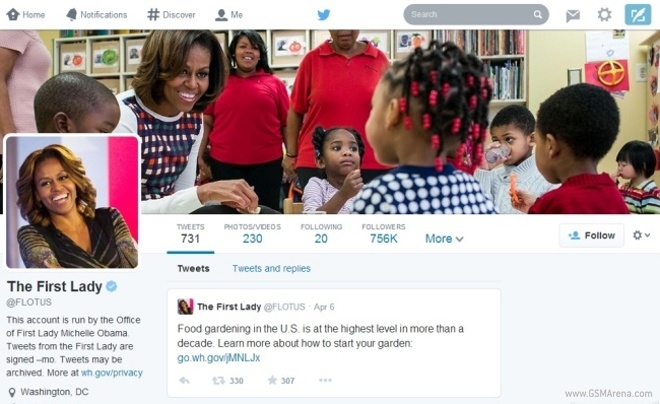 As Twitter likes to call it, the "new and improved web profile" allow you to use a larger profile photo, customize your header and show off your best tweets.
The best tweets are the ones that get more engagement and they appear slightly larger than the normal content. Pinned tweet are ones that can be pinned to the top of your page, while the filtered tweet option lets you choose which timeline to view when checking out someone's profile.
Twitter's newest offering will be available for a small group of users, starting today. However, if you are new to Twitter, then you will kick off your social networking journey with the new profiles. And, in the coming weeks, the new feature will roll out to everyone.