Developers are always working on making smartphones easier to use, and one of the best ways to do that is providing quick access to the features you use most on your device.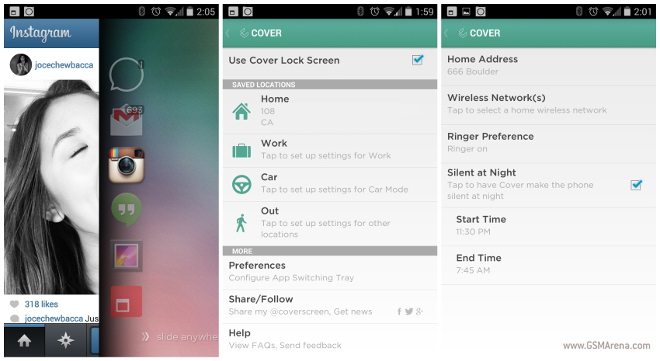 That's the goal of Cover, the lock-screen application that social media giant, Twitter, has recently acquired.
Cover was originally conjured up by former Google employees. It learns your habits and provides lock-screen shortcuts to your most frequently used apps. What's more is it also changes the applications based on where/when you're using it. Let's say you're in your car, speeding down the highway, well Cover will know the put your navigation application, or whatever it is you use when you drive (browsing Tinder, for all we know), and populates your lock-screen with it.
Twitter hasn't revealed any solid details as to how they intend to use Cover, but they've released this statement:
"Twitter, like Cover, believes in the incredible potential of Android. They share our vision that smartphones can be a lot smarter — more useful and more contextual — and together we're going to make that happen…we'll be building upon a lot of what makes Cover great, and we're thrilled to create something even better at Twitter."
Cover also announced the deal via…what else? Twitter.
Facebook tried to customize the Android home screen experience, but didn't succeed in doing so. Does anybody think that twitter has what it takes to change the way we use Android with Cover?