Twitter could finally be incorporating its long-time-coming Shopping integration, as starting yesterday several tweets with "Buy now" buttons have surfaced.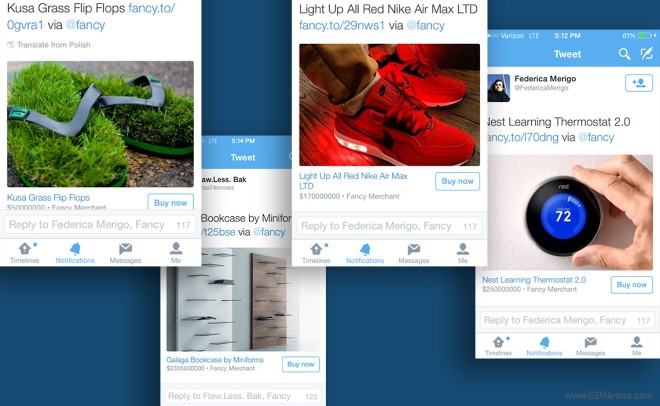 Although pressing the buttons doesn't yet do anything, it's expected that full implementation with Fancy is right around the corner.
The rather ludicrous pricing in the above image is likely due to an unfinished feature, and only appears on Twitter's mobile app, but in all likelihood will let you buy legitimate products through tweets.
In May, Amazon and Twitter signed a deal that lets Twitter users add products to their Amazon shopping carts directly through tweets. This latest functionality could either expand this feature, or be exclusive only to Fancy listings.
Twitter supposedly has a long history of shelving e-commerce applications, but the recent company IPO got many investors curious about potential revenue streams, so much so that Twitter hired former Ticketmaster CEO Nathan Hubbard to run the company's commerce ventures.
We'll keep you posted on the full implementation of Twitter Shopping, likely to be made available in the near future.