Twitter has announced a new feature called Audio Cards. This will allow users to discover music from their favorite artists and then play it within the app itself. The feature is available on both iOS as well as Android.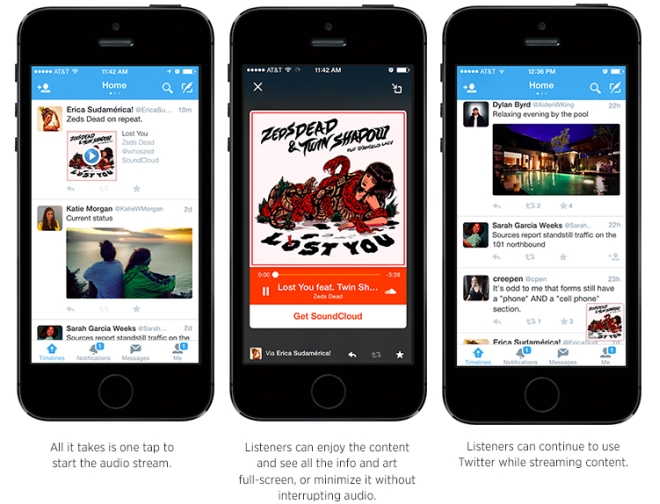 Audio Cards appear as regular tweets on your timeline with the track. You tap on the track and it starts playing within the app with album art and playback controls. You can minimize the Audio Card and continue to browser your timeline.
The Audio Cards are enabled in partnership with third-party services such as SoundCloud. Twitter already has several accounts on board who will be tweeting out tweets with audio in the future. You can find the list of all the accounts in the link below.