In an effort to make Twitter a safer place, the company has introduced a new feature that allows users to share their block lists, effectively letting others block multiple accounts all at once.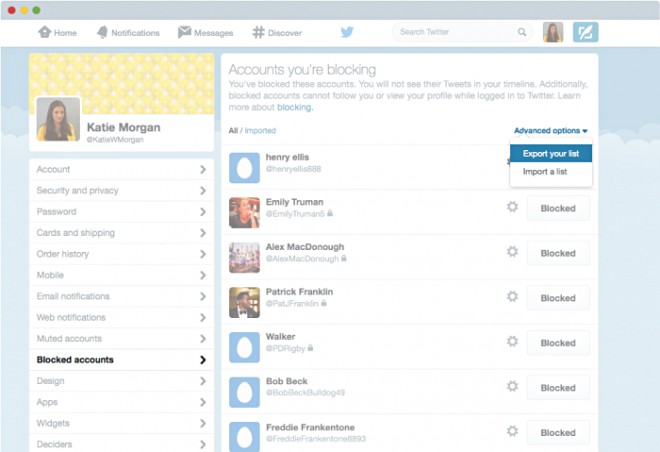 "While many users find them [Mute and Block] useful, we also recognize that some users — those who experience high volumes of unwanted interactions on Twitter — need more sophisticated tools," the company said in a blog post. "That's where this new feature comes in."
In order to export or import a list of blocked accounts, head to your blocked accounts settings on the microblogging website (see image above), click on the advanced options drop-down menu, and then select the action you want to take.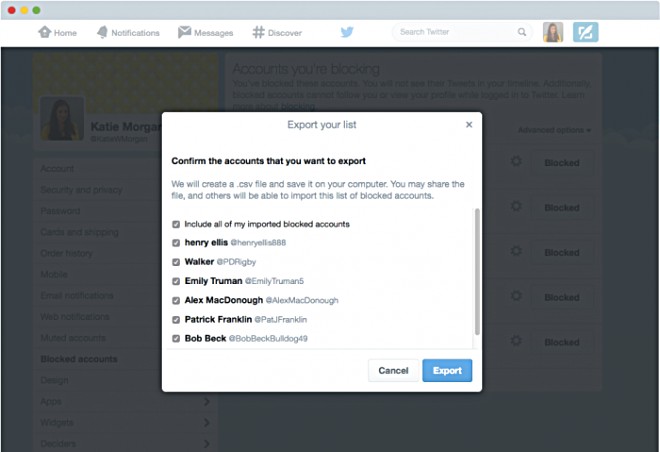 The feature has already started rolling out to select users, and will be available to all users in the coming weeks, the company confirmed.