Do you love taking selfies and posting them online, but wish there was a way for your face to be seen more often and by more people?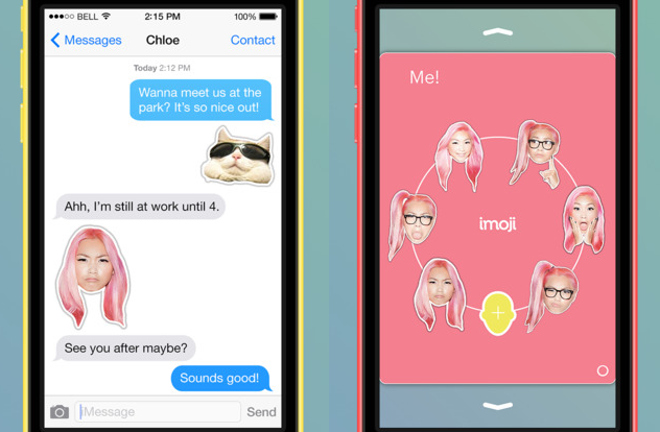 Well with the new mobile app Imoji, you'll be able to barrage anyone you text with mini-emoticons of your face.
The software is dead simple: all you need to do is take a picture of yourself (or anyone, really) and upload it to Imoji. You then erase as much of the area around your face out, and then save it to your phone. Then you'll drag your edited photo into the middle of the app screen and voila! You'll be able to assail your friends with emoticons of your face.
You can also search for custom emoticon sets of famous celebrities or even cartoon characters; whatever's popular at the time.
It's currently an iOS exclusive, so if you're an iPhone owner and you think others will love the look of your face as much as you do, then hit the source link below and get to downloading.