The latest firmware update has gone live, although the listed ICS version still remains Android 4.0.3.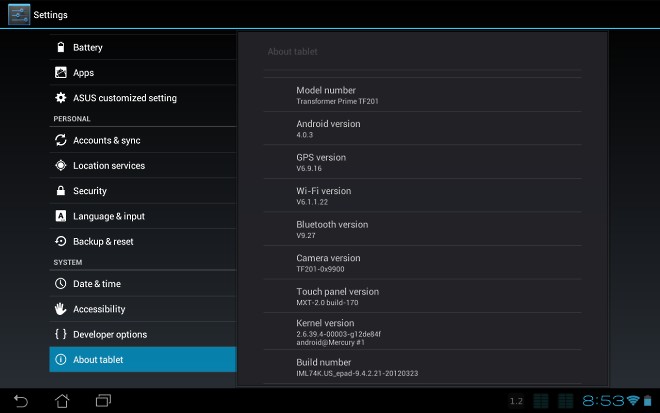 Those of us expecting to take advantage of Android's face unlock feature, however, will have to play the waiting game a bit longer. ASUS has assured us that it is working on adding the feature, so hopefully we'll see that included in an another update soon.
As for what it does bring: battery information has been added, which finally lets you know how your battery is being used, as well as ASUS Vibe getting an improved interface with version 2.0.
LAN support via USB Ethernet adapter, ad-hoc network support and the ability to switch to portrait mode when connected via HDMI has also been introduced with the update.
To get the update, go to settings > about tablet > system firmware update > check update on your Transformer Prime.