Playing games on your touch-enabled phone can be frustrating if you're not, you know, a Galaxy Note owner.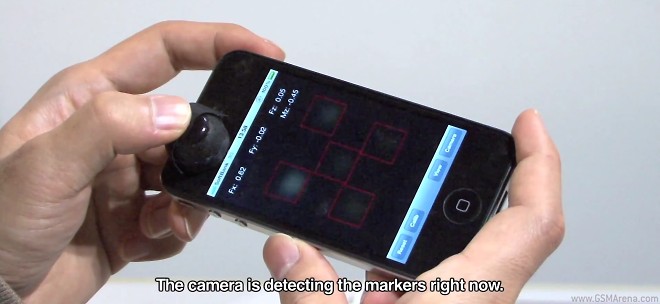 Well, a research group from Keio University are in development of a joystick add-on that's placed on top of your front-facing camera and can, depending on the precision of your hardware, perform the simple actions of navigating left, right, up and down in apps and games.
The small elastic joystick has markers that your camera can detect and track and give you a "variety of inputs".
Here's a demo video of the new product – it's a neat concept.
And it doesn't end with gaming, browsing maps on your device, web pages and the likes is also a possibility.