The premiere of Iron Man 3 is just around the corner (May 3 in the US and even earlier in Europe), but you'll get to play a virtual Tony Stark a few days early with Gameloft's Iron Man 3 game. In it you'll be able to develop and fly around in 18 different suits.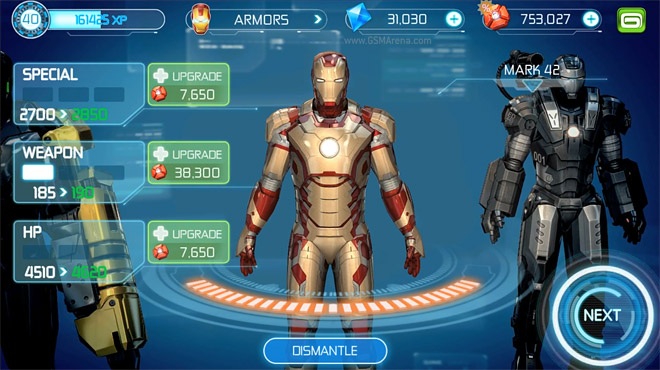 Here's a video that features some of those plus some in-game footage:
Gameloft also revealed images of all the suits, here's a quick peek. You can check out the announcement post (note: it's split into three parts) for a better look at them.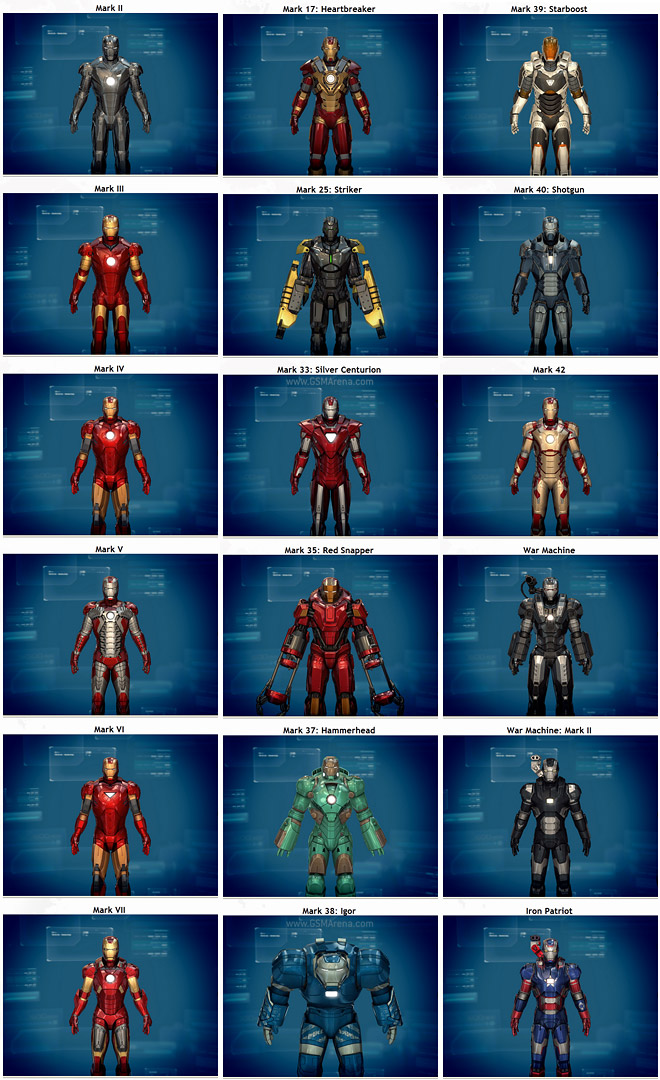 The game will launch April 25 for smartphones and tablets running iOS and Android.