Notable software developer George Hotz or 'geohot', known for jailbreaking the iPhone and the PS3 console (for which he even got sued by Sony) has developed a new one-click root app for the AT&T and Verizon Galaxy S5.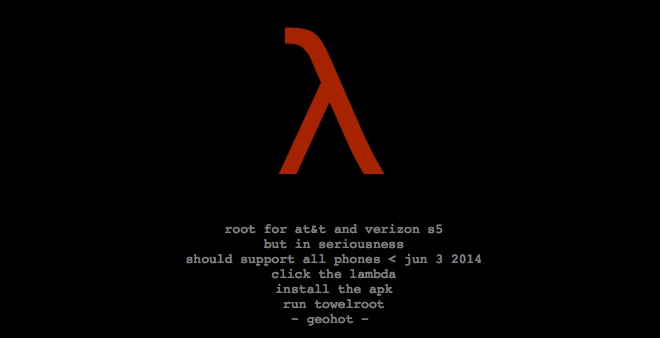 Called Towelroot, the app will let you root your Galaxy S5 simply by clicking on one button. Although the app is designed specifically for the Galaxy S5, geohot says it will also work with almost any phone with a kernel built before June 3 (prior to Android 4.4.3).
If you have an Android phone that you've been wanting to root, give this app a try. You can find it in the link below.