ARM and Texas Instruments tease with what is to come – by the end of the year, we'll see the successor of the Cortex A8 core, the Cortex A9 (obviously), and its successor too – the core codenamed Eagle…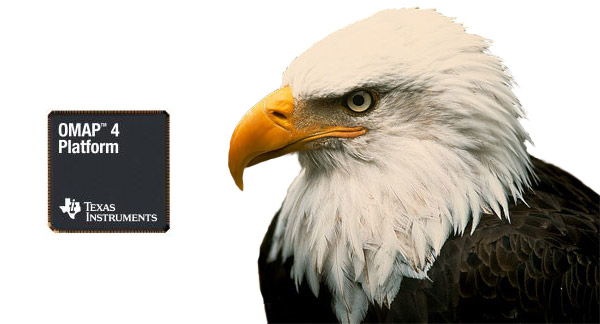 The ARM Cortex A9 will start shipping in Texas Instrument's OMAP systems-on-a-chip in the last quarter of this year so we can expect it in mobile devices in early 2011. The Cortex A9 should have about 25% better performance than the A8 if both are run at the same frequencies. Of course, newer manufacturing processes will allow for faster clock speeds or maybe putting two cores on a single SoC.
The Eagle core that will supersede the Cortex A8 should bring even more improvements. But ARM plays coy and we'll have to wait for the official announcement later this year. ARM has partnered with Texas Instruments (who had a say during the design process) and TI will be the first with an Eagle-based CPU out the door.
The first products running on Eagle will probably start showing up in 2012 at the earliest (Cortex A8 was announced in 2005 and it's just now getting replaced). Reportedly it will be worth the wait – ARM is targeting Intel Moorstown level of performance (their x86 platform for mobile devices that hasn't really take off yet).