You can do so many things with your Xiaomi Mi 3 smartphone – enjoy Full HD videos on the 5″ IPS display, take a wonderful 13MP pictures with its camera, play the latest 3D games hassle-free courtesy of the Snapdragon 800 chipset, or listen unlimited music via the Baidu Online Music Service.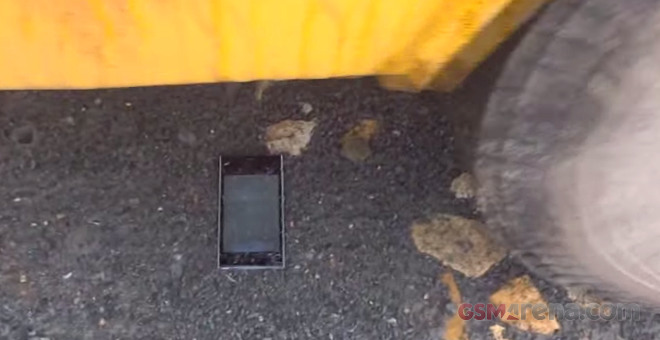 But it is surely not such a good idea to throw your beautiful Xiaomi Mi 3 covered in polycarbonate shell and Gorilla Glass 3 under a bus. Someone did this and the result isn't peachy.
If you can't take smartphone violence, then skip the video below.
So, if you own a Xiaomi Mi 3 just don't throw it under a bus, a car or a truck. It won't survive in a lake either, nor will live after a close encounter with a hammer, bullet or whatever you can think. Blender is not an option, too. It's better to enjoy it the way it was meant to be used.
Our Xiaomi Mi 3 review has already entered the final stages and will pop up on our homepage later today. Hopefully it will make up for this violent video.