Today our inbox was flooded with tips about a leaked image of what is supposedly a new Galaxy phone, namely the Galaxy S II Plus. Upon closer inspection, we can see some telltale signs of photo manipulation which lead us to believe that the image is most likely fake.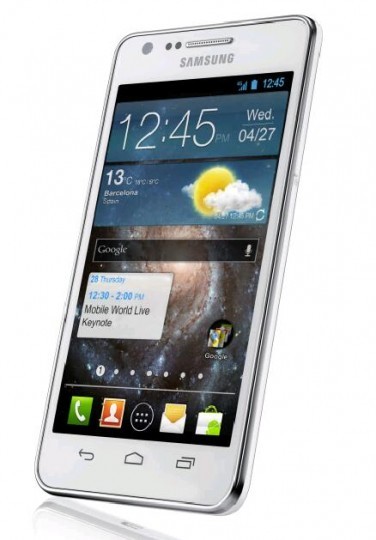 The photo, originally published on mobile-review.com editor-in-chief Elder Murtazin's twitter page, shows some blatant inconsistencies with what we know about the upcoming ICS TouchWiz interface, among other things.
First and foremost, we've tested out the leaked ROM of Android 4.0 for the Galaxy S II, and it looks nothing like what's shown in this image. There's no app/home toggle on the bottom right, and the presence of purely capacitive function keys is something we've never seen on any international Galaxy version to date—all international versions have had a physical home button in the center.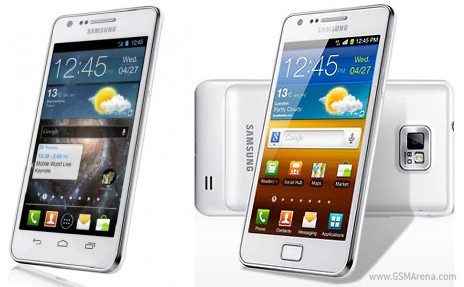 Second, take a look at the leaked photo next to a press image of the white Galaxy S II last year. Eerily similar, isn't it? Upon closer inspection, you can see some pretty unusual jagged lines along the display border (circled in red), as well as some really odd aliasing of the circular button in the center. Also notice the artifacts on the left and right bezels.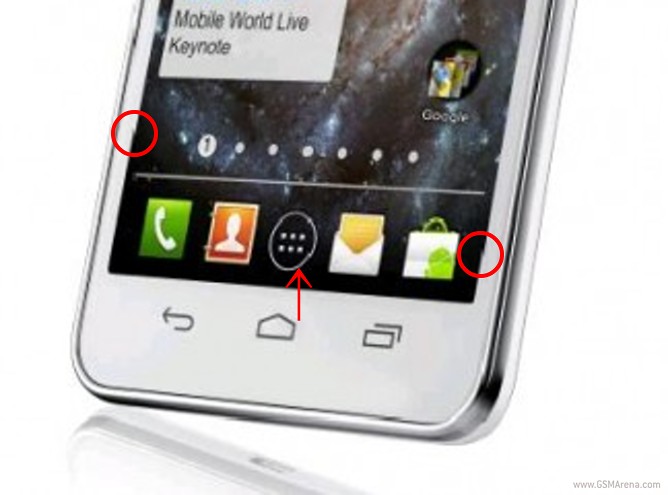 Let's face it, Mr. Murtazin hasn't been exactly spot on in his predictions as of late — most recently he said the Galaxy S III will come at MWC and we already know that's not going to happen.